Want to Know Why We're Celebrating Older Americans Month?
Challenge the Narrative on Aging?
Let me state upfront, that I, too, am an Older Vermonter. I am 73 years old and have been in my position as the Executive Director at CVCOA for almost two years. I "retired" at the age of 71 in June 2021 and one month later, through a series of unexpected events, found myself once again employed in a leadership role. I believe passionately that 65 is not a magic number beyond which one turns into a pumpkin if one does not retire. I am enjoying working more now than I have in many years. I feel like I am making a difference within the organization, helping fulfill CVCOA's mission and expanding the services we offer to older adults in Central Vermont.
This year's theme for Older Americans Month, Aging Unbound, offers an opportunity to explore a wide range of aging experiences and to promote the importance of enjoying independence and fulfillment by paving our own paths as we age. During this month, we are reminded to challenge the narratives on aging we often encounter.
We all have choices as we age. We can work at a paying job and even change careers. We can provide volunteer services to one or more organizations that badly need volunteers. We can form new relationships that enhance our quality of life. We can participate in new activities or build on our existing experiences. We can stay engaged in our communities in any number of ways, or, should we choose, we can take advantage of a myriad of continuing education and learning opportunities.
Staying engaged and deepening connections as we age is just as important to our well-being as maintaining our physical health. Some might say it is even more important. I encourage everyone, as you continue to add more candles to that cake, to evaluate what you want, decide what you think will be the most rewarding, and do it!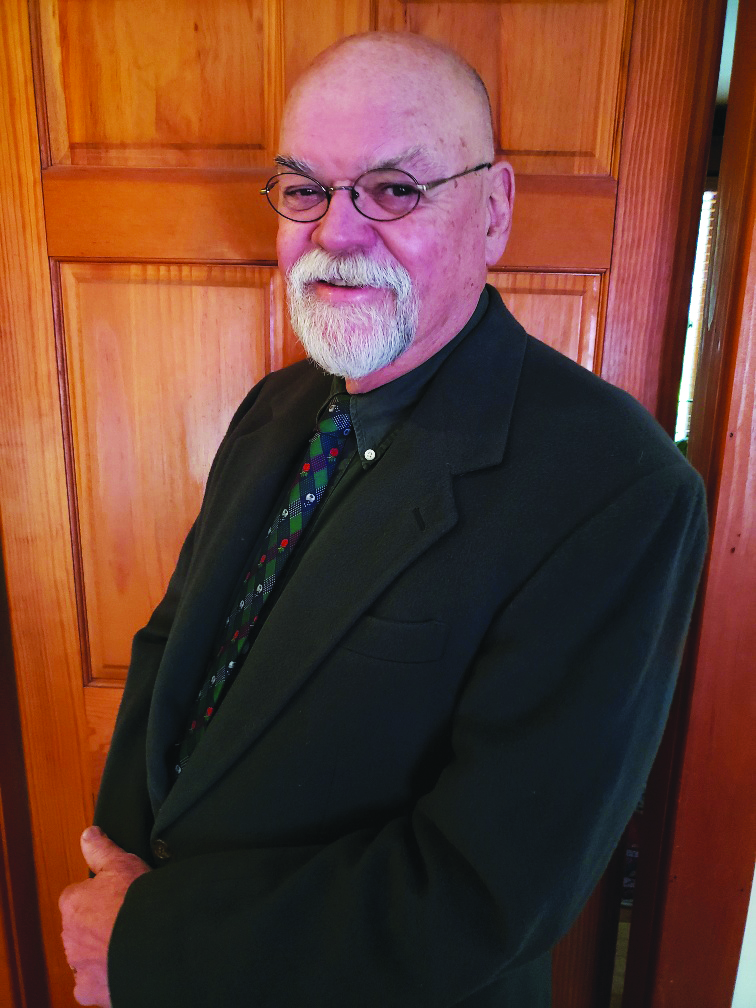 Aging Unbound
Established in 1963, Older Americans Month (OAM) is celebrated every May. Led by the Administration for Community Living (ACL), OAM is a time for us to acknowledge the contributions and achievements of older Americans, highlight important trends, and strengthen our commitment to honoring our older citizens.
This year's theme, Aging Unbound, offers an opportunity to explore a wide range of aging experiences and to promote the importance of enjoying independence and fulfillment by paving our own paths as we age.
This May, join us as we recognize the 60th anniversary of OAM and challenge the narrative on aging. Here are some ways we can all participate in Aging Unbound:
Embrace the opportunity to change. Find a new passion, go on an adventure, and push boundaries by not letting age define your limits. Invite creativity and purpose into your life by trying new activities in your community to bring in more growth, joy, and energy.
Explore the rewards of growing older. With age comes knowledge, which provides insight and confidence to understand and experience the world more deeply. Continue to grow that knowledge through reading, listening, classes, and creative activities.
Stay engaged in your community. Everyone benefits when everyone is connected and involved. Stay active by volunteering, working, mentoring, participating in social clubs, and taking part in activities at your local senior center or elsewhere in the community.
Form relationships. As an essential ingredient of well-being, relationships can enhance your quality of life by introducing new ideas and unique perspectives. Invest time with people to discover deeper connections with family, friends, and community members.
Stay up to date with all the latest news by finding CVCOA on social media and sign up to receive monthly e-newsletters and special announcements by clicking the "Click to Subscribe to Our Newsletter" button at the bottom of our homepage (www.cvcoa.org).
For more information about opportunities and resources, visit www.cvcoa.org or call the CVCOA Helpline at 1-802-477-1364.