Celebrating National Family Caregivers Month
At Central Vermont Council on Aging we recognize the daily challenges faced by family caregivers. During this National Family Caregivers Month, we celebrate the tireless and often unrecognized work of caregiving by sharing a series of Caregiver Awards by Vermont artist and family caregiver Carolyn Mecklosky.
While caregiving for her partner, Mecklosky used art as a place of meditation and privacy when she didn't have much space or privacy for herself. She found a new style in her work and created the series to honor what she and other family caregivers were doing day after day. She explains, "I felt I deserved an award. I felt we all, as caregivers, deserved awards. So, I made them."
If you are a family caregiver, we share these awards and inspirational quotes with you to honor and support the important work you're doing. If you know a family caregiver, use this opportunity to celebrate all they do and see if you can find a way to support them (bring over a meal, a cookie---anything to acknowledge their work).
And, to learn more about Mecklosky's experience, listen to an interview she gave with Barb Asen, Director of Caregiver Support at CVCOA at https://vimeo.com/625409586.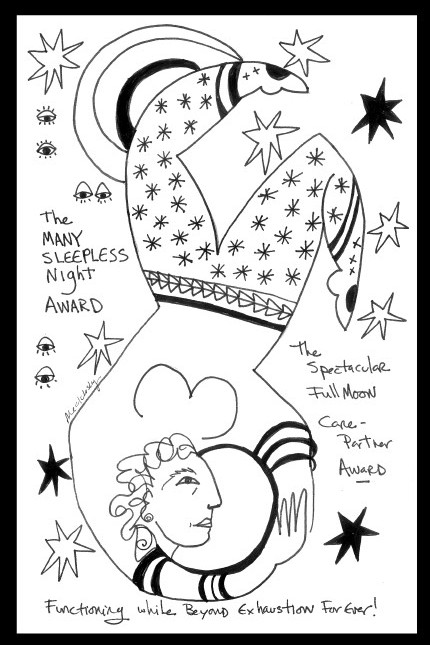 "Life's challenges are not supposed to paralyze you. They're supposed to help you discover who you are."
- Bernice Johnson Reagon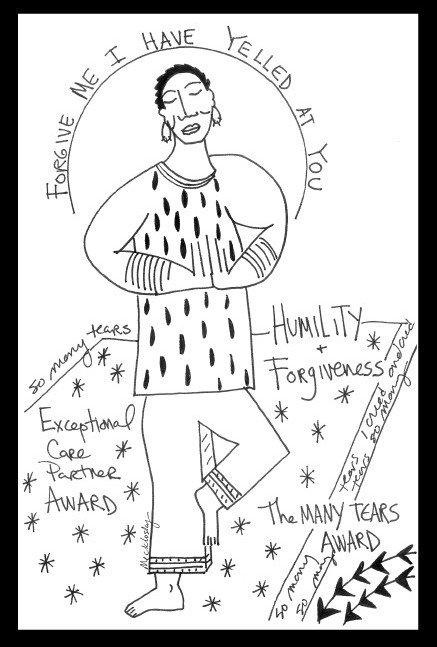 "If you've never eaten while crying you don't know what life tastes like."
- Johann Wolfgang von Goethe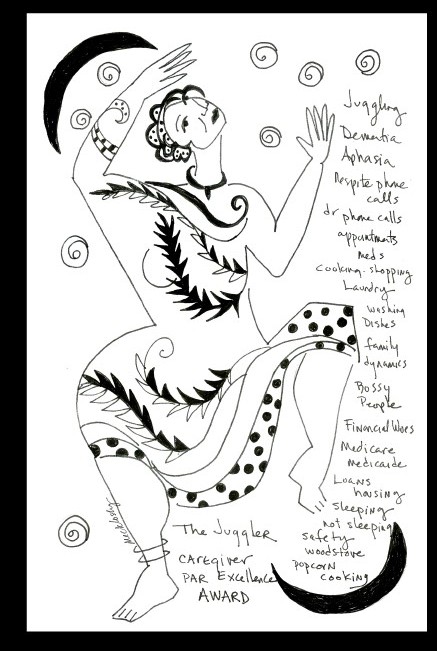 "You have two hands. One to help yourself and one to help others."
- Audrey Hepburn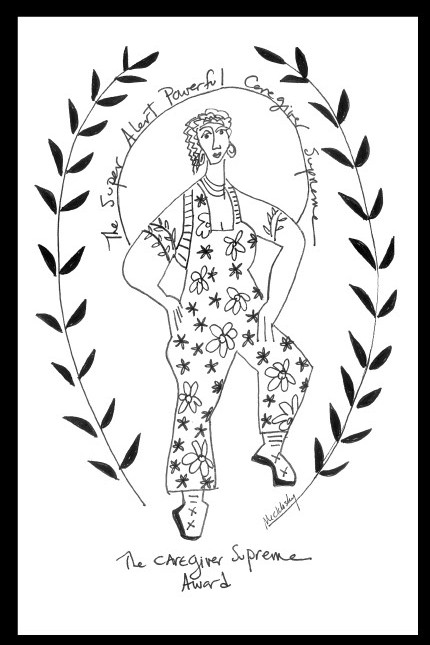 "You are never alone or helpless. The force that guides the stars guides you too."
- Prabhat Ranjan Sarkar